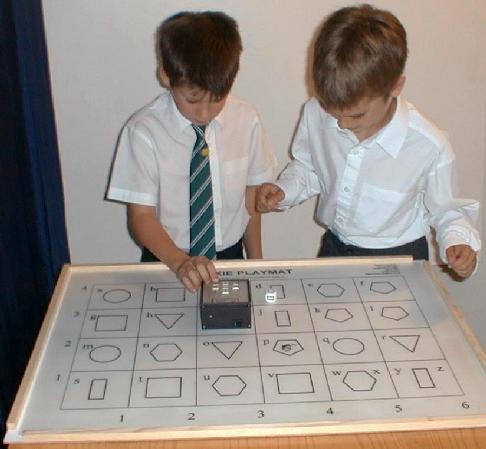 PIXIE playground with playmat
Our PIXIE playground is a very useful bit of kit but it is difficult to send through the post. If you (or someone you know) is slightly handy at D.I.Y. you might like to make your own and save a few pounds. The playmat is more difficult to make and is worth buying. See price information.
What you need
You will need some white-painted hardboard, some square wood and some combination of nails, panel pins, staples and/or glue. The base is a sheet of white hardboard. You may be able to get your local D.I.Y. store to cut this to size for you. The sheet comes in various sizes including 1200 mm by 2400 mm. You can get 6 playgrounds out of one of these sheets.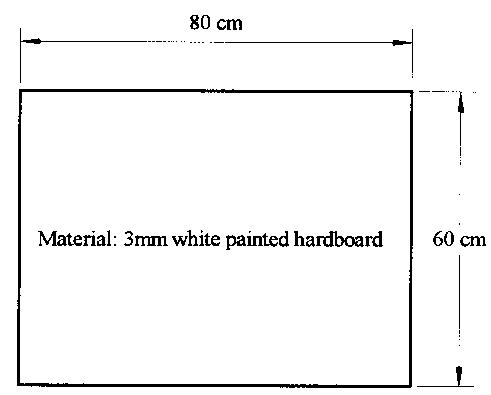 The sides are made out of 12 mm square wood. We use Ramin but you should be able to get something from the mouldings section of the D.I.Y. store in either a soft- or hardwood. Softwood should be good enough and will be easier to cut.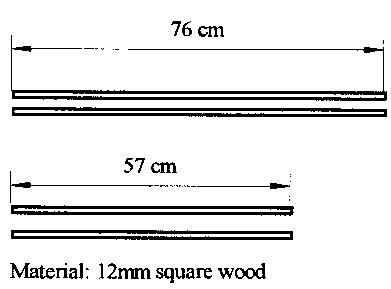 You may not be able to get the D.I.Y. store to cut the wood but it is easy enough to cut with a small saw.
Putting it together
The sides are not long enough to go all the way around the edges so there will be two corners where they do not join up.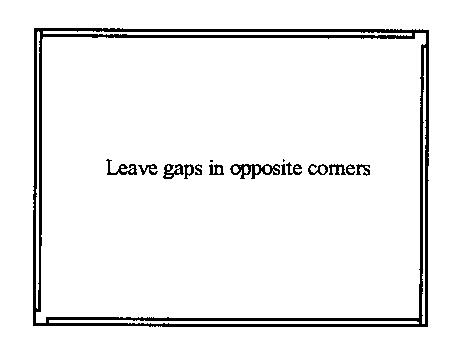 This is intentional. If, like me, your cutting is a little inaccurate, nobody will notice! The other reason is a good excuse. It is much easier to get background sheets and our playmat or grid in and out if you can slide a fingernail underneath at one corner. This also makes it easier to clean.
The wood can be attached in many ways. We use strong staples and a powerful staple gun. You can use short nails. You will probably get away with one of the modern glues that are used instead of nails. If you want the ultimate in strength, you will use wood glue and short screws. You can even use strong double-sided tape.
If you want the playground to look good for as long as possible, you can cut the exposed corners off the base. These corners are not protected by the walls so they can get a bit battered after a while. We cut the corners off with a large pair of tin snips. You could cut them off with a saw. If you cut them off before you attach the walls, the cutting will be easier but the wood will need to be fitted accurately.
If you make the playground to this size it will take our playmat and grid. You could make a larger one along these lines if you have a particular application.