I was recently talking to Judy Burvill of Kent Schools Advisory Service and she showed me a PIXIE cover to make PIXIE into a rocket. It transpired that they have several covers for PIXIE, mostly designed by James Barrett. She was kind enough to email me the covers and gave me permission to put them on our website so that you can download them. Many thanks to her and The Kent ICT in schools team for this.
For reasons that are probably obvious to everyone but me, she calls the covers "PIXIE hats". Extending this idea, you might like to ask the children to make PIXIE hats for an Easter parade.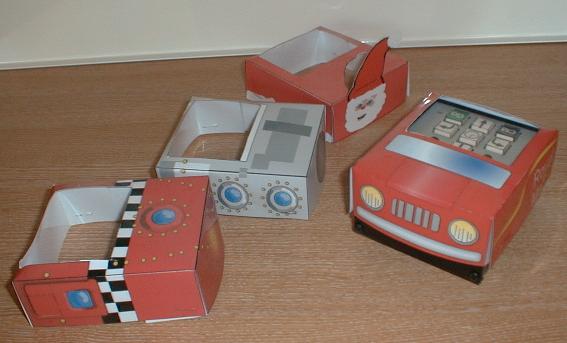 Anyway, here are the hats (or covers). Right click on an image and select "save picture as", then save it somewhere on your computer. Read the file into some kind of editing package, a DTP package is ideal but Word or similar will do. You can then resize it (use a corner rather than a side on Word), keeping the shape the same, until the marked line is 100mm long. I use the rulers supplied by Word at the top of my screen; the line typically goes from 4cm to 14cm. Once it is the right size either print out on thin card, I use 120gsm, or onto a label that you stick onto card. Cut it out, including the hole for the keyboard, cut along the four lines shown and staple or glue the cover together.
These covers were done by editing the blank PIXIE cover that you can find here.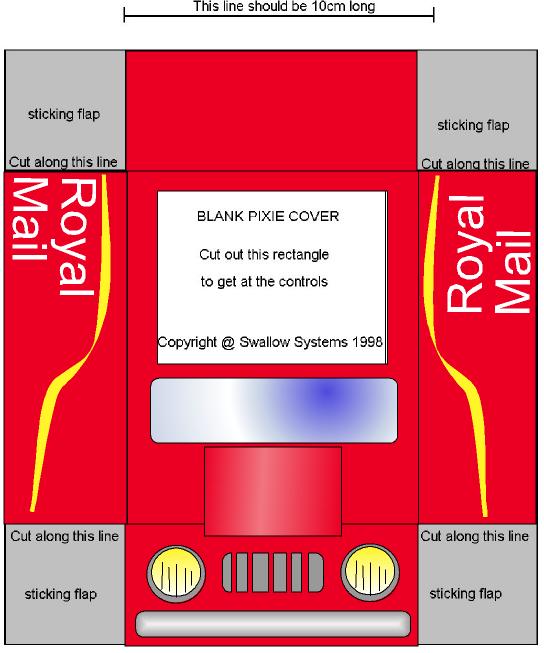 post van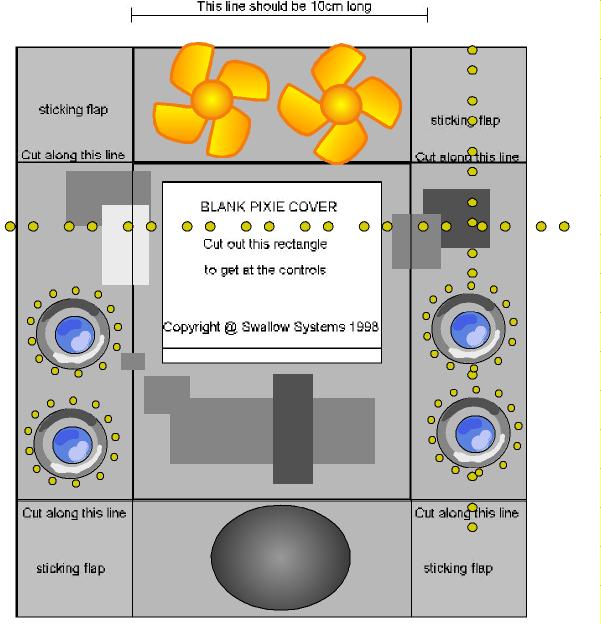 submarine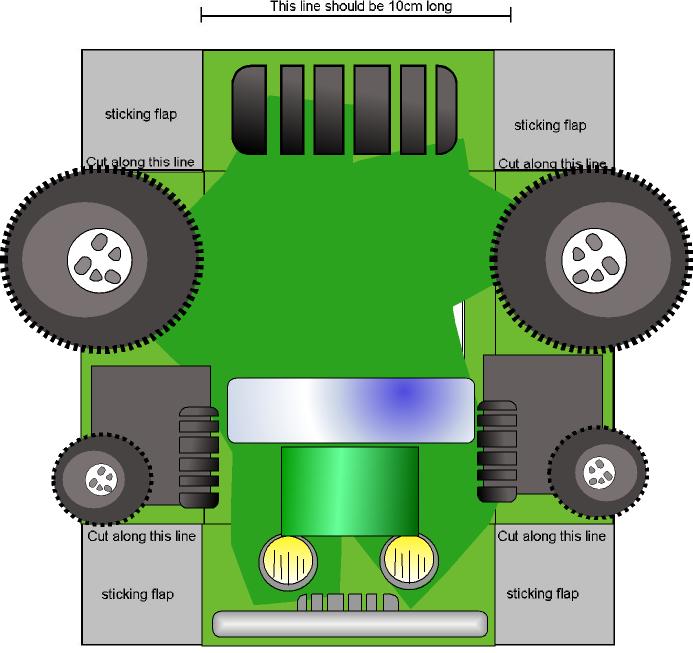 tractor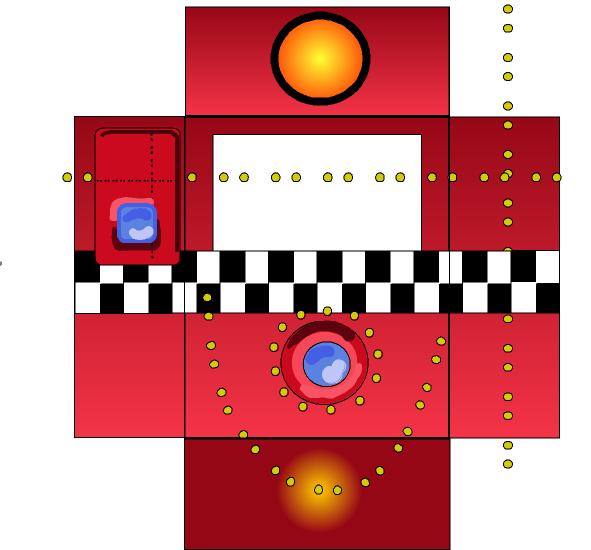 rocket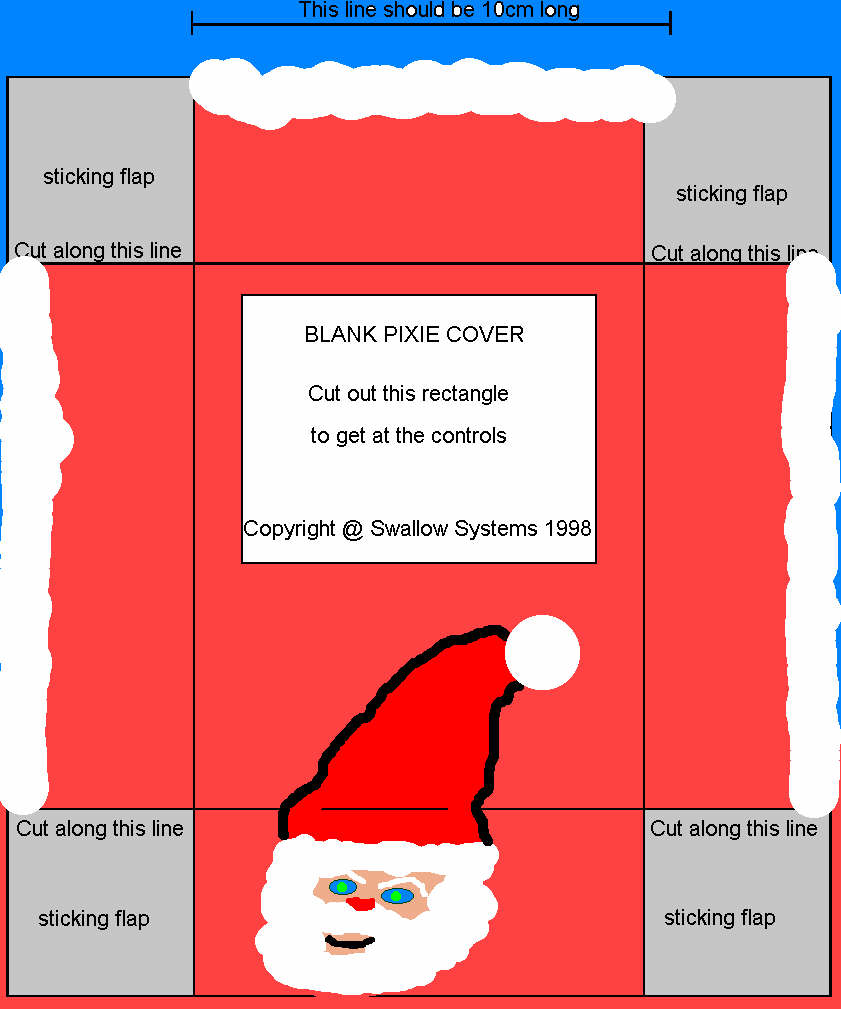 Guess!