Description of wall follower course
The course is made up of these parts. Parts A,B,C,D and E are painted gloss white with gloss red tops. The base plate is painted black using blackboard paint. The recommended matt black paint is either International or Signpost brand matt black blackboard paint which is easily and cheaply available in most DIY superstores. Many DIY superstores will cut the pieces to size for you.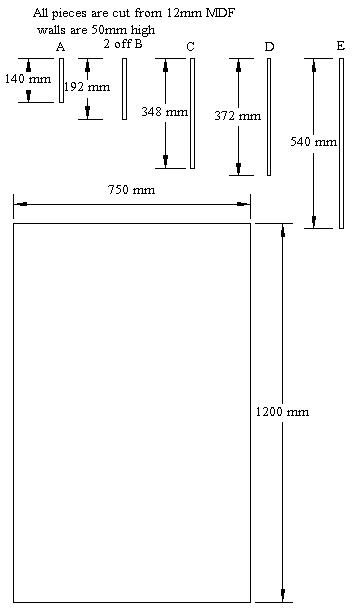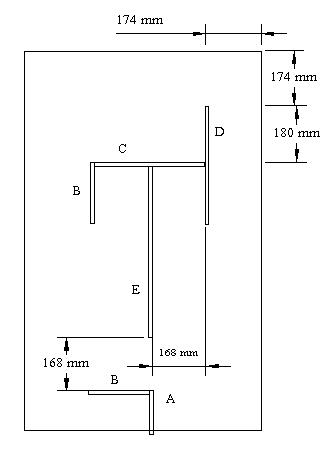 A full description of how to make the course is given here.